We take care of you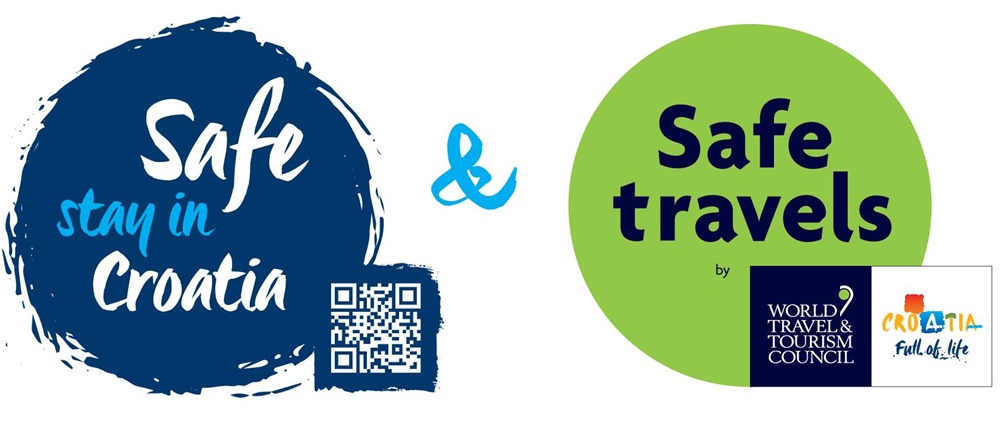 The safety and well-being of our guests and staff is a top priority for Maestral Hotels. Our main purpose is to provide safe and hygienic conditions for all our guests so they can spend a pleasant holiday without worrying for their health. We actively follow all the news of the World Health Organization and the Croatian Civil Protection Administration and take all the recommended safety measures on a daily basis.
As a result of all measures we have taken by now, not a single case of Covid–19 virus infection has been reported by our guests nor our staff.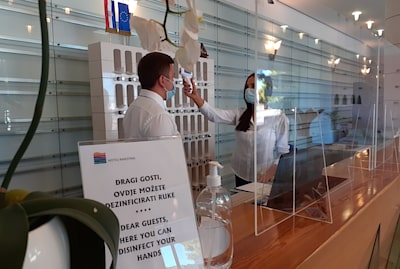 GENERAL INFORMATION
Continuous education on the proper prevention and protection of our staff and hotel guests
Hand sanitizers will be available to guests at the hotels' and restaurants' entrances, as well as in all common areas. Guests should use them in accordance with the prescribed safety measures
Maestral Hotels use certified hand sanitizers and cleaning and disinfection products of Pliva d.d., a leading Croatian Pharmaceutical Company according to European hygienic standards
All hotel rooms are constantly ventilated
All common areas have been marked with hotel info guidelines to indicate recommended physical distance between guests during their stay
Body temperature is measured on a daily basis to the entire hotel staff and other visitors (i.e. business partners). Guests' body temperature is measured upon their arrival to the hotel
Increased frequency of cleaning and disinfection in guests' rooms and all common areas, including handrails on staircases, control panels in elevators, switches, handles, as well as tables, chairs, and sun beds used by guests
Heightened cleaning and sanitation protocols for public restrooms
Special measures for the use of elevators are also prescribed. There may be a maximum of two persons at the same time in the elevator or four if they are members of the same family or if they are sharing the same room
While purchasing, preparing, and serving food and beverages, we also apply special additional safety measures
Maestral Hotels have ensured sufficient number of protective face masks, gloves and disinfectants for all hotel staff and guests (upon their request)
We have removed brochures, magazines, newspapers and books from public hotel areas to reduce the possible cross-contamination. We have ensured that all our printed materials are kept disinfected and available upon guest's request only
All cleaning and disinfection products are certified from the largest pharmaceutical company in Croatia - Pliva
HOUSEKEEPING DEPARTMENT
Bed linen and towels are changed on a daily basis and washed at temperatures between 60° and 90° degrees
While cleaning and disinfection of guests' rooms, the housekeeping staff uses protective face masks and gloves
The frequency of changing bed linen and towels as well as room cleaning depend on the guest's request
After rooms are being cleaned, they are being disinfected once again before guest's arrival
Besides the room cleaning and disinfection, a special care is dedicated to disinfection of switches, doors and windows handles, remote controls, thermostats, hangers, etc...
All paper materials in guests' rooms have been reduced while info and promotional materials are converted to digital format
In accordance with the guidelines of the relevant health care institutions the rooms are ventilated from the guest's departure, during cleaning, and until the arrival of a new guest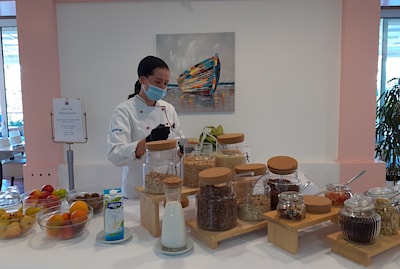 FOOD AND BEVERAGE SERVICE
Food and beverage services are adjusted to the current safety recommendations
All F&B staff working directly with food and beverages (weather in preparation or serving process) wear protective masks and gloves
Food served at the buffet table is being separated by transparent plastic compartments, and guests are being served by a chef or a waiter. Guests cannot serve themselves
Restaurant, bar, and terrace tables are arranged to respect a social distance
After each service, the tables are being disinfected
During the á la carte service, guests will be able to use menus and price lists in digital or plastic format, which will be disinfected immediately after use
Reservations in hotel restaurants are not mandatory, but highly recommended
Hotel kitchens are cleaned and thoroughly disinfected several times during the day
Room service is free of charge
WELLNESS & SPA AND HOTEL BEACHES
When using common areas of Wellness & SPA and beach facilities, it is recommended to keep the social distance and follow safety measures
Increased frequency of cleaning and disinfection of massage room, workout equipment, handrails in and around swimming pools, SPA area & other SPA facilities
Before entering the pool, use of shower is mandatory, while at the pool entrance it is mandatory to disinfect feet using disinfection floor mat
There is a 30-minute break between each treatment for room ventilation, cleaning and disinfection
In Wellness & SPA facilities all guests and staff are required to wear protective face masks
Due to prevention, all steam saunas have been put out of use
The above measures are regularly updated in accordance with COVID-19 worldwide situation and in accordance with Croatian Government guidelines


We would like to emphasize that Maestral Hotels have a large number of spacious terraces, gardens and beaches that ensure privacy for your relaxed holiday. Nearby is the Forest Park Petka with a well-maintained promenade for your complete relaxation in nature.
For more information about our offer please refer here.
Your reservations
All existing and new reservations in 2021 can be cancelled or changed free of charge for any available dates up to 72 hours before your arrival (the price depends on the seasonal price list).
For all non-refundable reservations in 2021, we provide a voucher that you can redeem for any available future dates in 2021 (the price depends on the seasonal price list). Modifications can be made up to 4 days prior to arrival.
Be the first one to ensure your well-deserved vacation with special benefits on offer.
Book now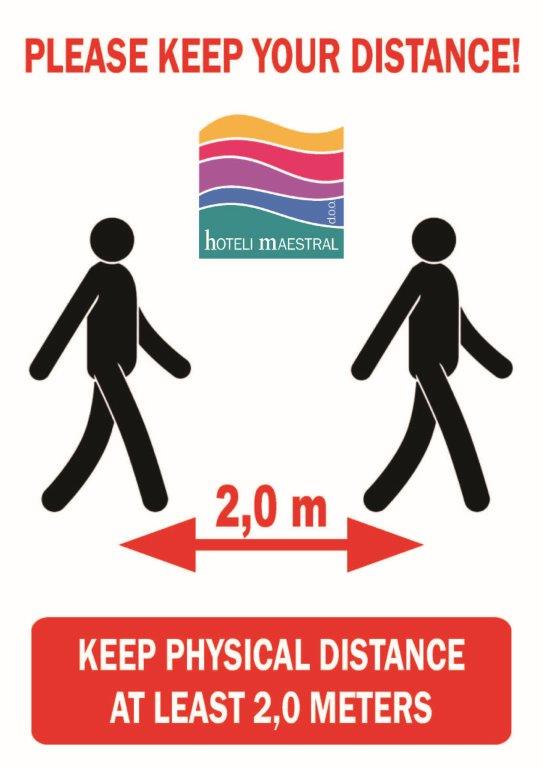 In order to facilitate your entry and stay in Croatia, we kindly ask You to visit a website listed below and fill out the form
https://entercroatia.mup.hr
We wish you a pleasant stay!
MAESTRAL HOTELS